CUSTOMER COMMENTS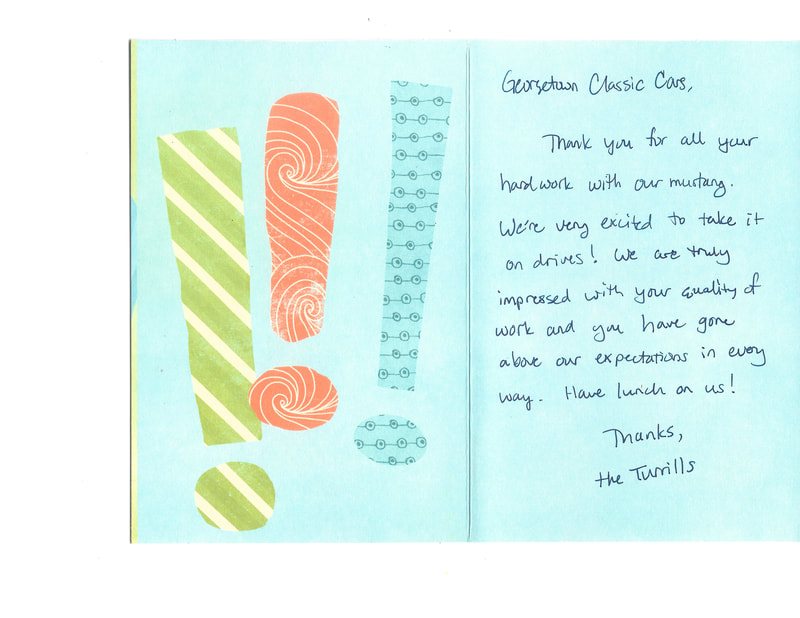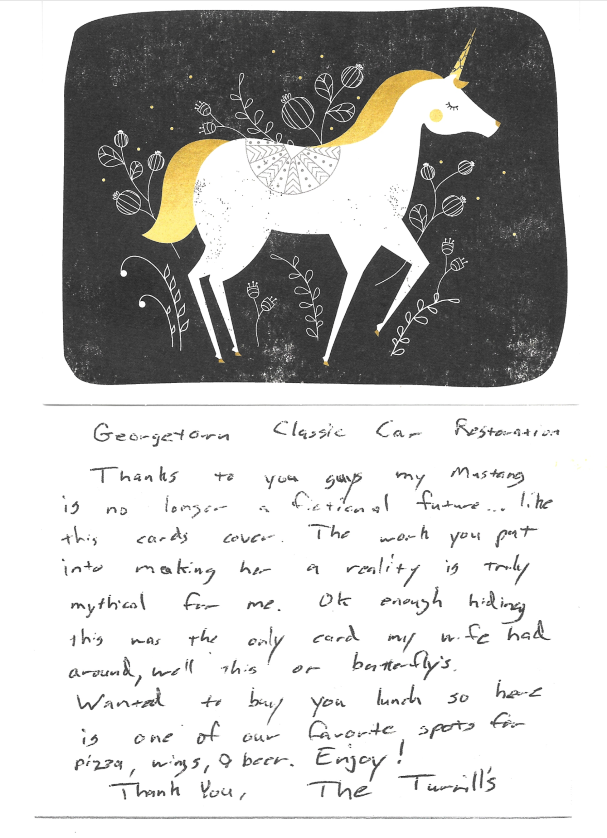 Kendrick Berryman - March 20, 2017

These guys are great! I took them my 1970 corvette for a tune up, new carborator and distributor. The work they did was top notch and I couldn't be happier. I'm new to classic cars and didn't know who I should take my car too. So I contacted several local car clubs and they all came back with the same recommendation...Georgetown Classic car restoration. They know their stuff, run an honest business and have a stellar reputation in the classic car community.
Taylor Ranch - March 10, 2017

Maybe you are like I was a few months ago - you have this classic car that needs some work (limited or full restoration) but you don't really know where to take it. I didn't want to take mine to a "general" mechanic who may be more skilled at plugging in a code reader than at understanding how these older cars were put together and designed to operate. I looked at online reviews for all of the shops I could find that specialize in older cars, and decided to cross my fingers and hope for the best with Georgetown Classic Car Restoration. I left a message and had a call back from Bill. He told me they were swamped (which I take as a good sign) and that they could get me in a few weeks later (they had to pull the engine, so it was a more involved job). We set the date and I took the car in at the appointed time. Bill gave me a realistic estimate of the cost ranges to repair my "known" issues and also a realistic timeframe. Bill and "Pops" recently finished working on my 66 Mustang and they did an excellent job. I didn't have a lot of history of the car, so in addition to having them address the "known" issues, I wanted them to assess the balance of the car as well. They were thorough and found a number of things that had been neglected over the years or had been "1/2 done." They do understand older cars and had some helpful suggestions as well. In the end, I couldn't be more satisfied. I have another classic that will be at their shop in the next couple of weeks for a more involved job. If you are looking for a place that understands and values older vehicles, is thorough in their approach, competent in their execution, reasonable in their price, and that provides realistic estimates for both time and cost, Georgetown Classic Car Restoration is the place for you. Be prepared that this is not a place where you drive up, drop it off, and come back the next day. Their craft takes more time than that (and perhaps slightly more cost than a general mechanic might quote), but the end result is more than worth it.


Jerry Meadows - May 14, 2016

​Leo and Bill did a complete brake overhaul on my 1955 Chevy Bel Air and relocated the gas tank on my 1955 Chevy 3100 Pickup. These guys do a professional job and I would recommend them for any work you might need on your classic vehicle.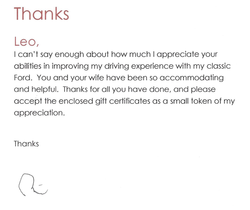 ​
---